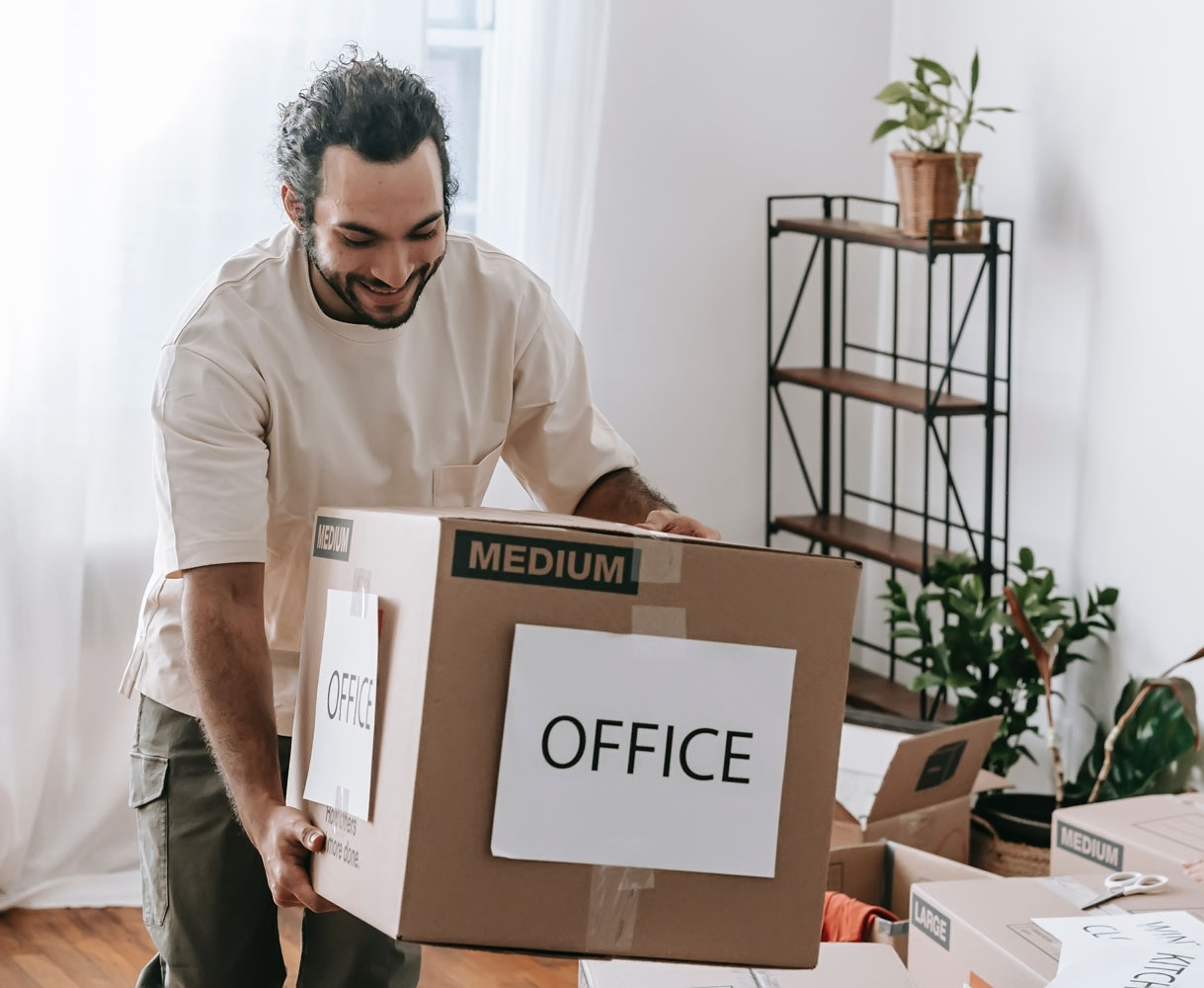 Office Moving Service In Dubai
Once you have decided to shift your office from one place to another then you have been very careful about the documentation and time. Shifting office is not that much easy as it sounds. In order to make sure relocating office is convenient and comfortable, it's very essential to find online and choose one of the best international movers.
Office Moving With Mili Movers And Packers
Along with residential, villas, and corporations, we offer to relocate your office as per desire with professionalism. Leaving a place where you have worked and made bread for yourself and to feed your family is a sentimental task to do.
Moving office is a kind of professional task that does not allow sentiments to disturb the work. So do not worry about it, Mili movers is here to take your headache. It's our priority to guide you throughout the relocation procedure of the office and make the best plan for you as per your ease and comfort by informing moving estimation cost, date, and related details.
Mili Movers And Packers Office Relocation Steps
In order to get your office relocated by us you have to follow these simple steps for getting a quotation and get your task done.
Pre-Move Consultation
The process offered by mili movers and packers of formally discussing, consulting, or a meeting in order to provide expert advice is completely free of cost. The mili movers and packers offer pre-move consultations that can be held virtually or physically as per requirement and ease of clients. We believe meeting in person at your workplace is much effective than virtual. We will check your equipment, goods, and related office stuff to analyze and assist with the best quote for you.
Quotation
After viewing your stuff and a formal meeting, the next rule in our set of rules is to create a quotation for our clients. The quotation will be arranged by our manager. Quotation includes information moving dates, personal paperwork, and documentation. We offer a flexible shipping service which can be located 24/7 by our online tracking service. So our clients face no difficulty regarding their belonging.
Services
Mili Movers and Packers offer international moving services to destinations worldwide from all-over UAE. Mili Movers and Packer offer a range of services at international sea and Air shipping with complete door-to-door and door-to-port international moving services including all packing, loading, inland transportation, sea freight, air freight, removal, storage, clearance, delivery of household goods, personal effects, commercial cargo, machinery, automobiles, insurance all with one point of quote. The professional and trained team of Mili Movers and Packers handles everything perfectly and fastly, with customized high-quality international moving services to corporations, individuals, and families on time.
Packing And Loading
We have qualified and well-trained staff who work with professionalism and enthusiasm for our clients. Our top priority is to provide satisfying services to our customers. We use essential packing and loading techniques to ensure the security and safety of your objects.
Shipping And Transportation
The shipping and transportation take place under the supervision of professional staff. We offer air, road and sea shipping and transportation service which you can choose as per desire.
Unpacking And Delivery
We deliver and unpack your office stuff and provide you the best service and experience. Our objective is to deliver your stuff on time without any kind of delay.