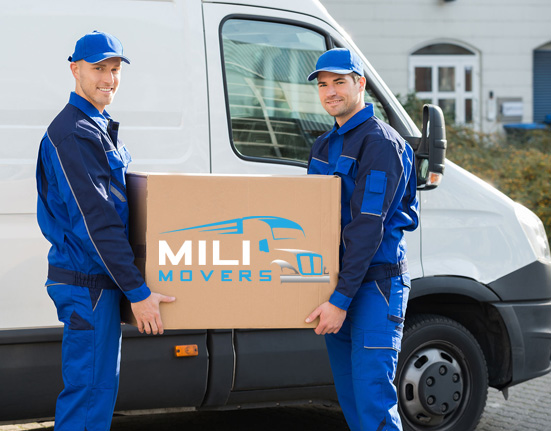 Mili Movers and Packers in UAE Dubai is a very big and trusted moving company. Currently we are working with very large companies of UAE. We are working in the field of moving from last 11 years. Improving moving service is our top priority.
Mili Movers is the leading movers and packers and freight forwarders in UAE. We specialize in the field of International Moving, Relocation, Office Moving, Commercial Moving, Apartments Moving, Villa's, Warehouse, and Delivery services and  with a range of personnel who aim to satisfy the needs of individuals, families and the corporate world.
Mili Movers has agents and affiliates worldwide and selects the best agent anywhere in the world to provide the highest level of service possible. We provide complete door-to-door international moving services, including all packing and loading, inland transportation, sea freight, air freight, storage, custom clearance and delivery of household goods, personal effects, commercial cargo, machinery and automobiles.
Mili Movers offers a different moving service in all over the world. We are very cost effective moving service in field of international movers.
Mili Movers also providing the office moving service in all over UAE. We are very conscious in office moving services and very responsible to perform our best.
Mili Movers know that your business is unique. We has the experience and resources to provide customized commercial moving solutions to meet your needs.
We offer warehousing services with full flexibility to a global standard. Thanks to our global footprint, We are ready to meet your exact needs within your supply.
Mili Movers and Packers provide an affordable and quality Relocation Services made for expats by expats. You need to move abroad. We will get you there.
If you are looking for best Villa Movers in UAE Dubai. Mili Movers offer villa moving service provider in all over the UAE. We'll move via our best mediums.
Mili Movers is an experienced residential moving company. Our professional services will take the hassle and stress out of your moving process.
We offering best Delivery Services in UAE. It is dynamic demand Local Delivery in UAE. Home Deliver, Online Anything, Food, Cakes, Flowers, Gifts, Grocery.
If you are looking for best Loading/Unloading in UAE Dubai. Mili Movers offer this service in all over the UAE. We'll move via our best mediums.
Our team discussed every single detail to make sure Boo is the most versatile and unique theme created so far. Now were up in the big leagues getting' our turn at bat.